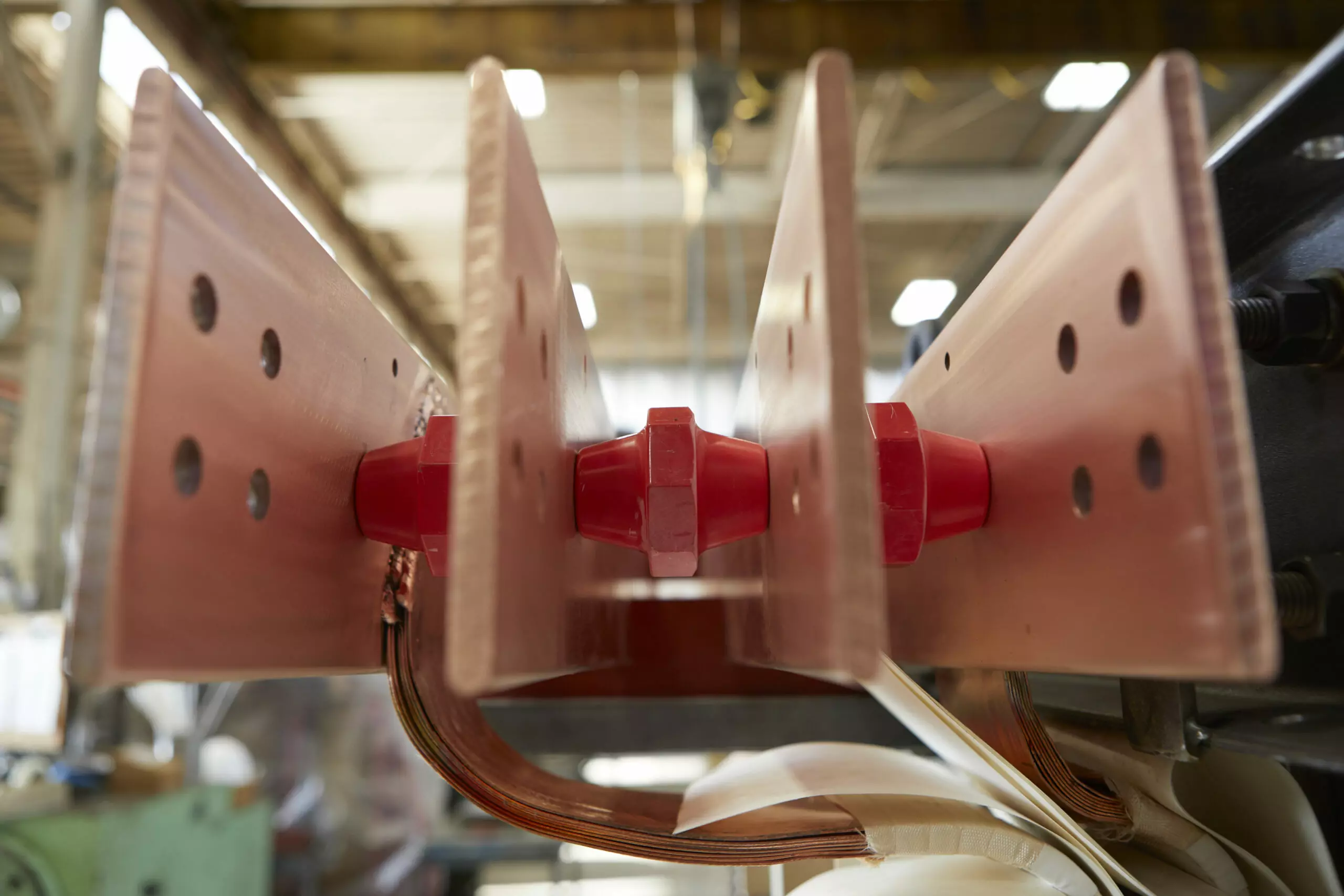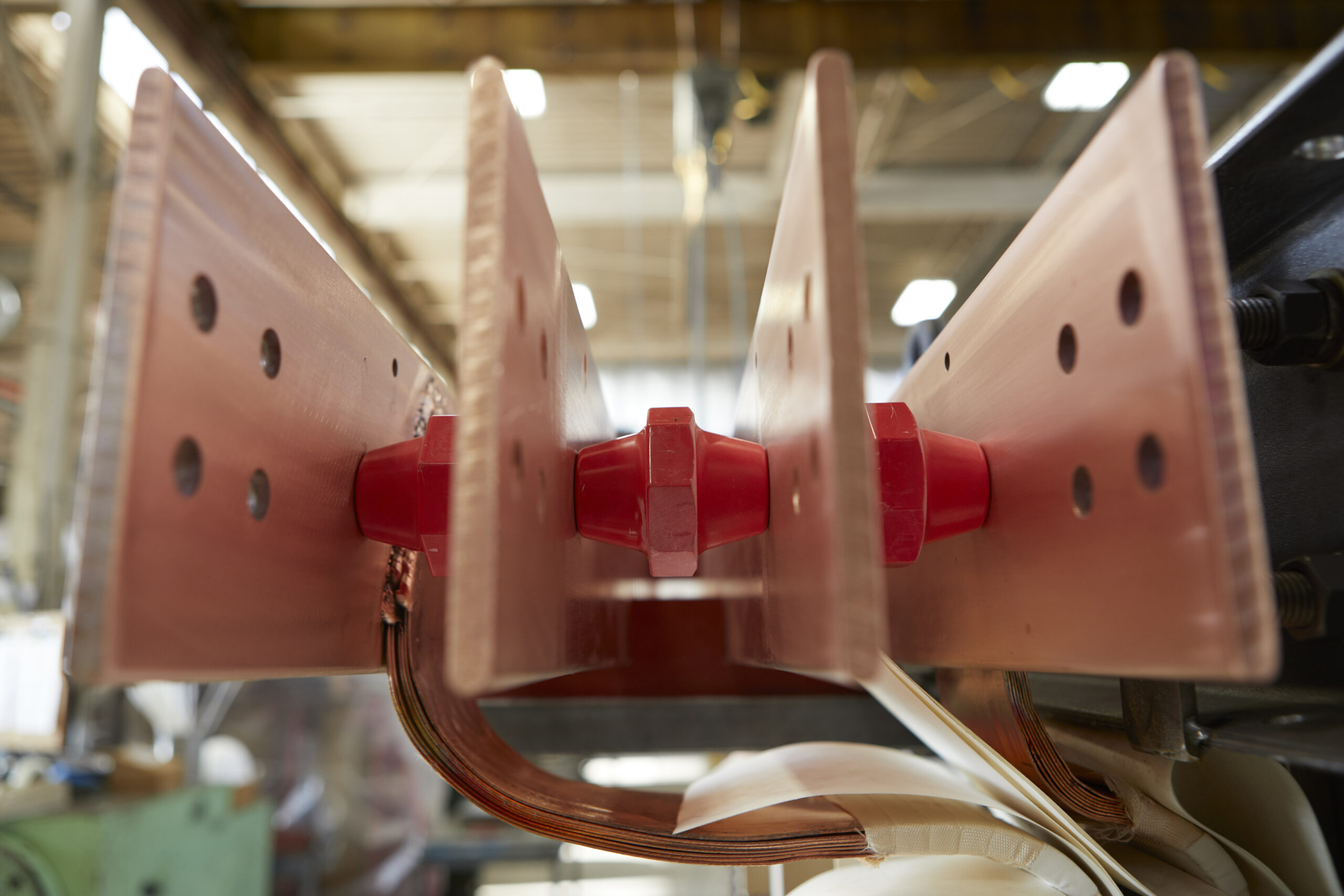 When you purchase a replacement or retrofit transformer, most likely its high-voltage and low-voltage connections will not line up perfectly with your existing infrastructure due to differences in transformer models, ratings or designs. Low-voltage bus bar connections must line up perfectly with matching bolt holes and fasten together without distorting forces to ensure maximum conductance and prevent arcing. Each installation configuration is unique, usually requiring precise custom bus work to properly and safely connect the new transformer with your existing infrastructure.
The best time to discover this is when you order your replacement or retrofit transformer — not when you try to install it. It can take several days for a local contractor to design, fabricate and deliver new bus work, during which time your installation will be delayed. This delay may have significant cost consequences, and it is entirely avoidable.
ELSCO can provide custom bus work for our dry type transformers in replacement or retrofit situations. When you provide the specifications and measurements, we can equip your new ELSCO medium-voltage dry type transformer with the right bus bar configuration for your installation and ship the transformer with the bus bars already in place. We guarantee a perfect fit for your specs.
Benefits of ELSCO's Custom Bus Work for Transformers
Many of today's facility managers choose new retrofit transformers to eliminate the extra work of installing new enclosures or reworking existing wiring. These customized units can deliver enhanced power capacity while maintaining the original installation's dimensions and configuration. Our retrofit transformers typically involve custom bus work to ensure the connections align correctly.
We stand out from other transformer manufacturers because we go the extra mile to provide the individualized attention you deserve, regardless of the size or type of your operation. We prioritize honest, transparent communication throughout the entire retrofitting process.
Choosing ELSCO's custom bus work services allows you to experience benefits like:
Solving operational challenges: Retrofits with custom bus work enable you to tailor your system to your unique application, including connections you won't find in off-the-shelf transformers.
Reducing upgrading costs: Our custom bus work services enable you to reuse most of the previously installed hardware and connections, lowering the replacement cost of the entire system.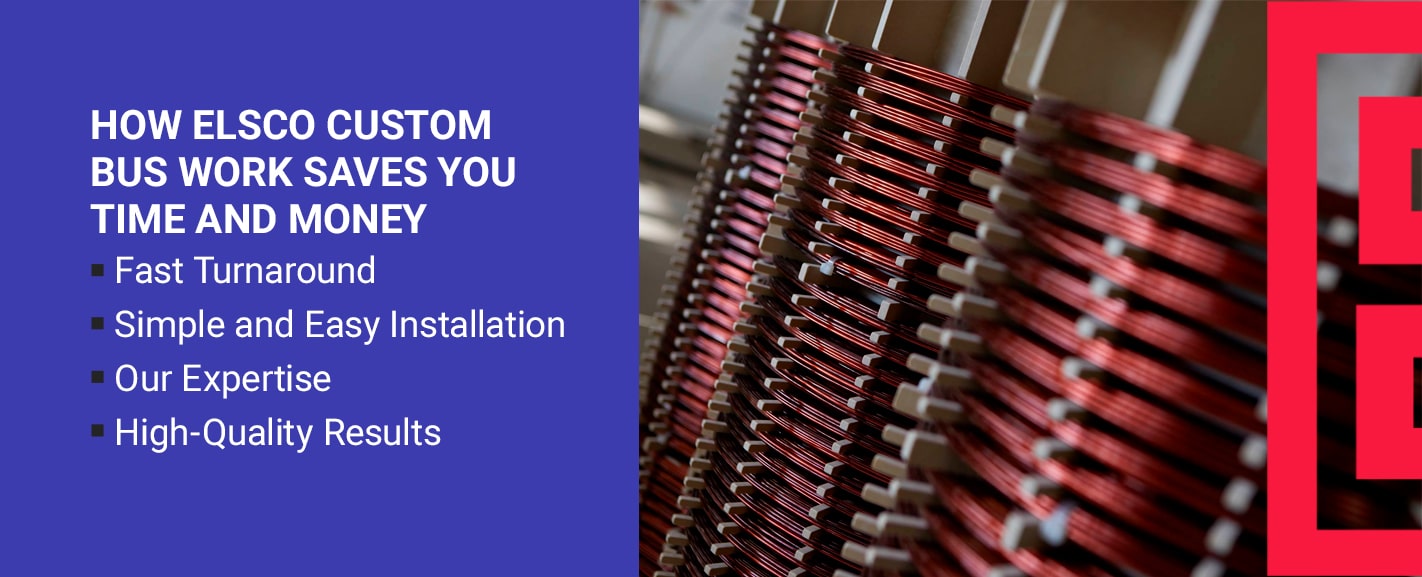 How ELSCO Custom Bus Work Saves You Time and Money
For decades, the engineers at ELSCO have provided customers with the transformer industry's top technical support and installation guidance. Our vast experience has enabled us to develop streamlined processes and systems that lead to fast, problem-free installation. The overall cost savings of using our retrofit transformers can deliver rapid returns on your investment.
Several of the ways our custom bus work services can save you time and money include:
Fast Turnaround
We fill orders for dry type transformers from stock and can usually Quick-Ship a transformer with custom bus work attached within 24-48 hours. There will be no installation delays for necessary bus work. These expedited shipping and fabrication times are especially important in emergency replacement situations.
Simple and Easy Installation
Your new ELSCO transformer with custom bus work is designed to fit like a glove in your old transformer's space. You won't need to rework any connections or provide new enclosures. Your new transformer can usually be installed and powered up within four hours of its arrival at your facility. It is literally "plug and play."
Our Expertise
Because our staff has over 20 years of experience in providing custom bus work for transformer replacements and retrofits, we can guarantee that your ELSCO transformer equipped with our custom bus work will be produced to meet every specification you provide to facilitate a seamless fit with your existing infrastructure.
High-Quality Results
Our customers receive high-quality well-built replacement or retrofit transformers that operate with high efficiency for decades with no issues. Our custom bus work is fabricated with the same high-quality standards for materials and workmanship. To see samples of our custom bus work, visit our custom bus work page.
Contact ELSCO Transformers Today to Learn More
If you want to learn more about the benefits of custom bus work, the experts at ELSCO can assist you. Our team is committed to helping meet your industrial or commercial power needs by providing you with the most practical and cost-effective products and services. Call 800-232-9002 or contact us online today for a quote or to request additional information.