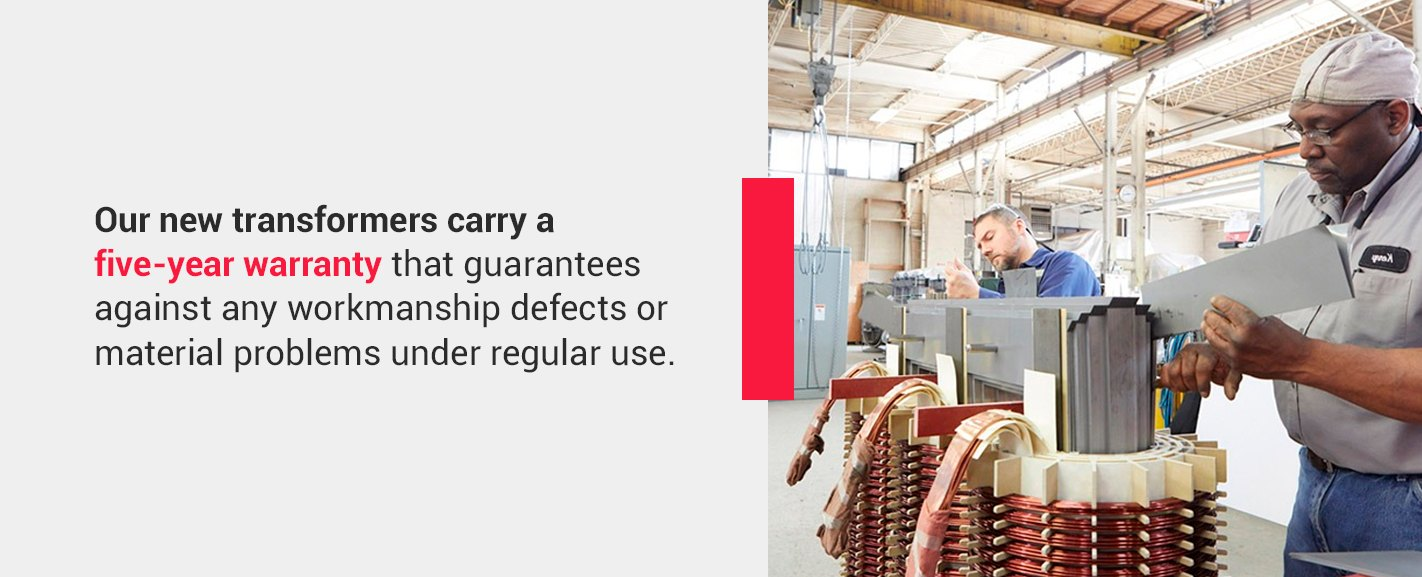 We have two warranties for our transformers, depending on whether the unit was new or remanufactured.
Our new indoor dry type transformers carry a five-year warranty that guarantees against any workmanship defects or material problems under regular use. You must properly install the unit to ensure adequate airflow. If you choose to add thermocouples and fan controls, the thermocouple leads must be at least 6 inches from the bus bar and high voltage coils. For five-year warranties, the dry type transformer must be indoors in a clean and dry environment.
On our remanufactured indoor dry type units, we provide a three-year warranty. The requirements to keep from voiding the warranty for remanufactured transformers are the same as for new models. You must correctly install the model and place the thermocouple leads far enough from the bus bar and high voltage coils.
We have experienced zero product failures on our new dry type transformers since we started building them in 1988 due to workmanship, quality, designs or materials.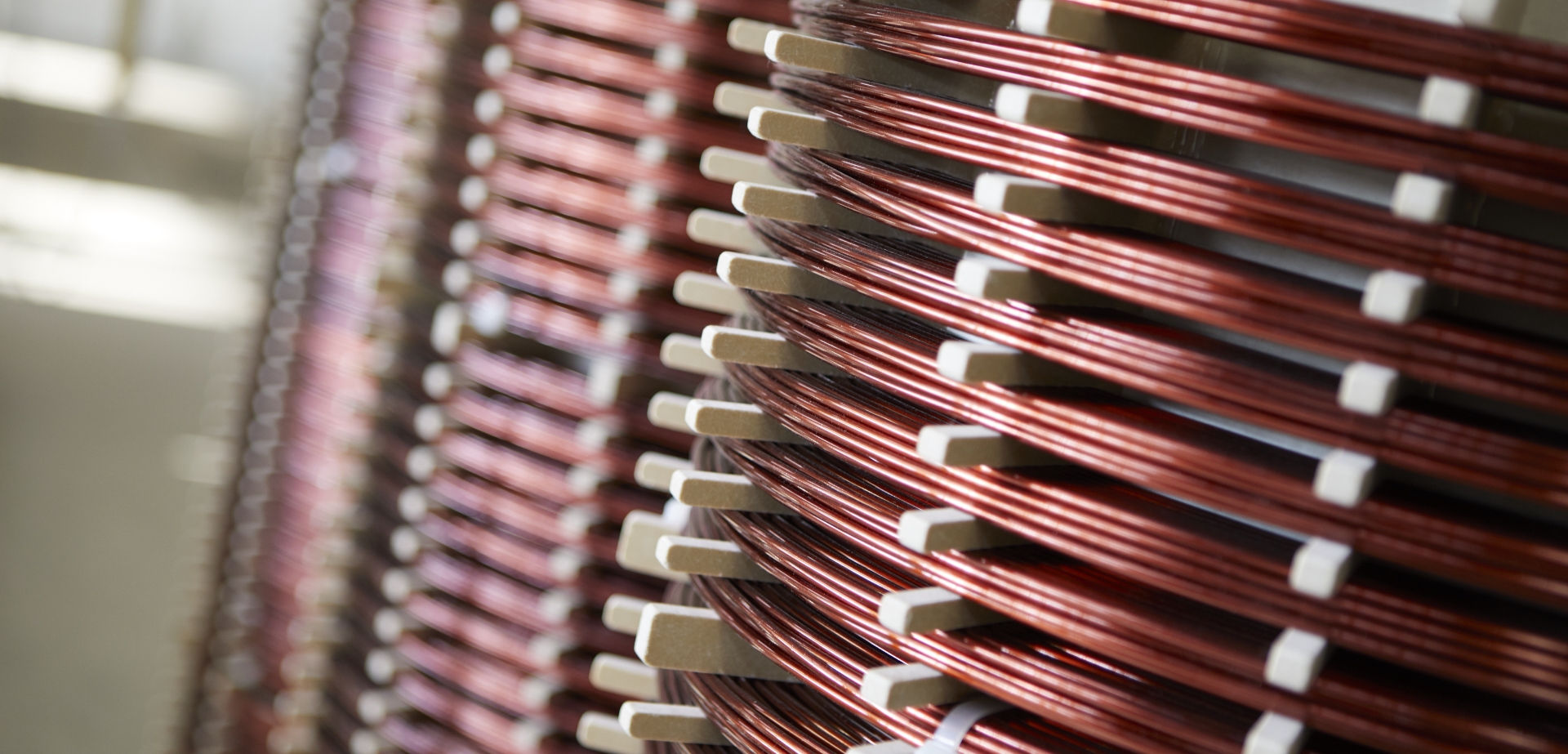 Why ELSCO?
We can attain such high reliability and offer these extended warranties because we use superior components, designs and expert workmanship in all our transformers.  By using quality materials such as Dupont Nomex insulation, SG200 fiberglass insulation, 100% copper windings and round coil, disc wound design with sheet wound secondaries, we set our transformers apart from the rest.
Call for a Quote on Our In-stock Dry Type Transformers
If you know your specifications you can request a quote online