The General Electric Co. began selling a transformer model called VaporTran in the late 1970s. These units used the coolant R-113, more commonly known as Freon.
When the GE VaporTran first appeared on the market, R-113 provided a useful alternative to polychlorinated biphenyls (PCBs), which were found to have negative health effects. Today, however, many countries around the world have banned or phased out R-113 and other substances grouped under the name Freon due to their ozone-depleting properties. As a result, companies that still own GE VaporTran transformers are looking to replace them with modern dry type retrofit transformers.
Do I Need to Replace My GE VaporTran Transformer?
Freon has been phased out in many countries around the world as part of the Montreal Protocol, an international treaty aimed at protecting the Earth's ozone layer. In the United States, new production and import of Freon has been halted, along with import and production of other ozone-depleting substances. This change means that businesses can no longer buy Freon to refill GE VaporTran transformers.
If you own one of these obsolete systems, you need to find a replacement that can meet your power needs without relying on a harmful substance.
Why Retrofit a New Unit to Replace Your GE VaporTran?
Purchasing a new transformer can prove costly and time-consuming, especially because it can require you to rework existing connections and rebuild an enclosure or pad mount. If you choose a retrofit to replace your GE VaporTran transformer, you'll avoid these problems.
Retrofitting involves building a new transformer to match the design and dimensions of the old unit. Whether you need to replace a transformer in a university, manufacturing plant, hospital, prison or another type of facility, a transformer retrofit can benefit your company by:
Saving money: A retrofitted unit will use some of the hardware and enclosures you already own, making a retrofit less expensive than total replacement.
Simplifying installation: Retrofitted units have bus bars designed to line up perfectly with existing connections to and from the transformer, making installation simple and eliminating the need to rework connections.
Minimizing disruption: Your retrofitted transformer will fit right where your old General Electric VaporTran did, which means you won't need to find a new location and setup  for your transformer.     As a result, downtime can be kept to a minimum.
Our Transformer Replacement and Retrofitting Services
At ELSCO Transformers, we provide GE VaporTran replacement and retrofitting services for medium-voltage transformers. Using your drawings and the design of the GE VaporTran as a guide, we can build a new unit to meet your facility's power requirements and fit the space available. Once we've built and tested the transformer, we'll ship it to you for installation. If necessary, for a small fee our chief engineer can even come to your facility for all measurements.
Replacements of GE VaporTran transformers with ELSCO Dry Types are shown in the photos below.
| | |
| --- | --- |
| Before | After |
A Manufacturer of Industrial Equipment
| | |
| --- | --- |
| Before | After |
A Major Hospital
The benefits of choosing ELSCO Transformers for your GE VaporTran retrofit project :
Our key team members have extensive industry knowledge and more than 23 years each of experience with providing transformers.
Our team has over 23 years of experience in retrofitting GE VaporTran transformers
We manufacture high-quality transformers that will perform to your expectations and last for years.
We can provide fast turnaround times at our manufacturing facility in Cincinnati, OH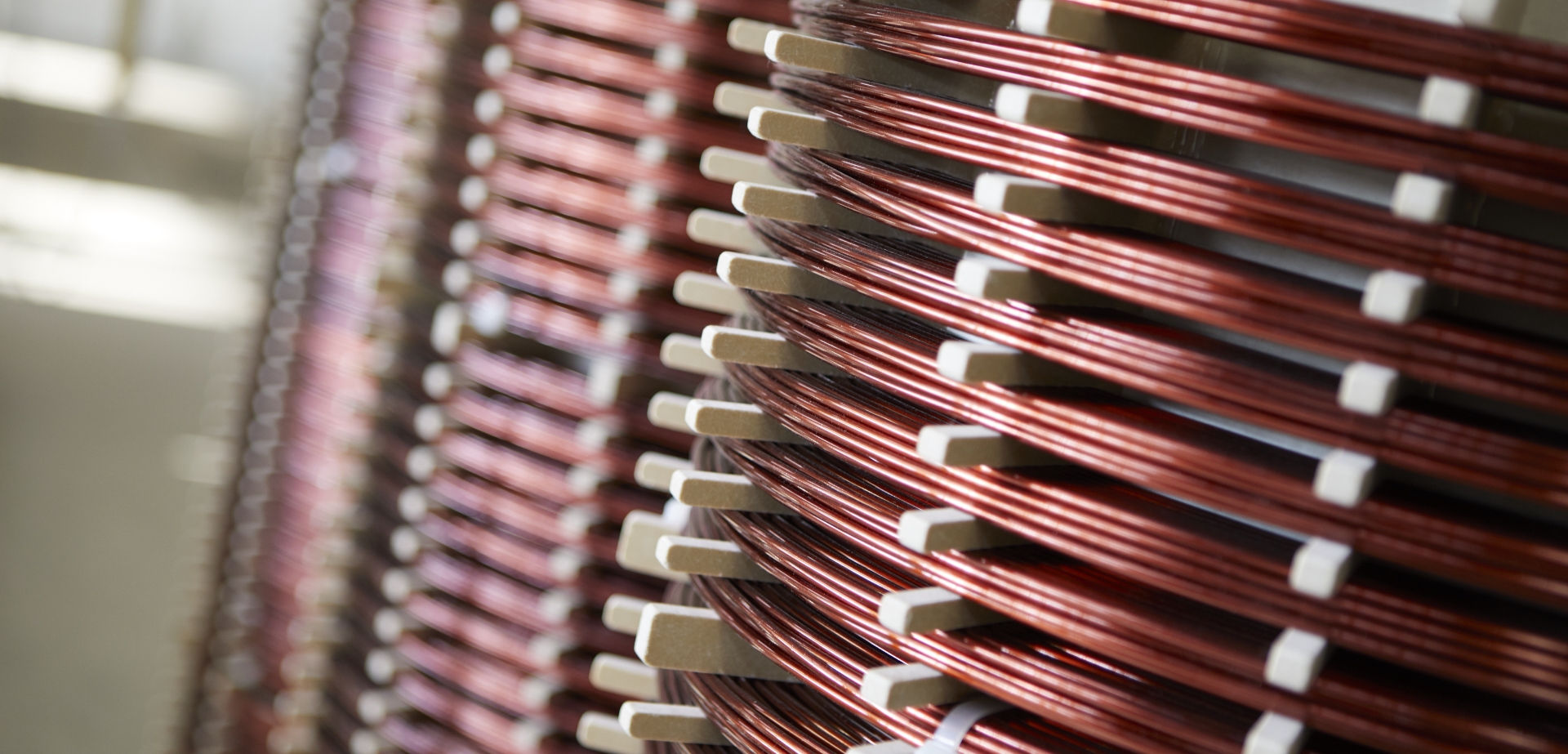 Contact ELSCO Transformers to Learn More
When you're ready to replace your GE VaporTran transformer, we'll help you find a system that will last for years. Call 800-232-9002 to learn more about our VaporTran retrofitting services.
Contact Us for GE VaporTran Replacements
Fill out our contact form or request a free quote