Emergency Transformer Replacements
For Emergency Service call: (800) 232-9002
It is difficult to predict when a transformer will fail, especially if there have been no signs of deterioration.  A sudden malfunction or performance issue could pop up at any time, cutting off power and interrupting crucial industrial operations. Manufacturing plants, utility companies, hospitals, universities and other major facilities need reliable and continuous transformer functions to keep processes running smoothly each day.
That's why at ELSCO, we offer emergency replacement transformers for organizations that need to keep their productivity up and their downtime to a minimum. We keep our responses as timely as possible so our customers can go back to doing what they do best, without interruptions.
Emergency Transformer Services
ELSCO delivers emergency dry type and padmount replacements faster than any other service on the market. Our Quick Response Team members have over two decades of experience each, working with transformer replacements, repairs and rewinds. We offer complete rewinds, repairs and replacements for many types of medium voltage transformers. ELSCO emergency replacement units will restore normal functions more quickly so you can minimize downtime and keep operations on schedule.
Because of improvements in transformer design and efficiency in recent years, it is usually more economical to replace a failed transformer with a new, more efficient model instead of repairing or rebuilding it. ELSCO maintains a stock of dry type transformers and  padmount transformers in a range of KVA ratings and voltages so that we can provide a new replacement transformer within one to two days.
ELSCO's Emergency Replacement Service is more than just the transformer; it also includes the following services that are essential in a power outage emergency:
24-Hour Response Time: If you have a sudden transformer emergency, you can feel free to contact us at any time. We strive to provide service within 24 hours so you can enjoy the benefits of an updated transformer without the wait or hassle. We know you operate on a tight schedule, so whatever type of repair or replacement is necessary, we'll work efficiently to help you get back on track.
Quick Ship Advantages: Your emergency replacement order activates our Quick Response Team and gets top priority over other orders in process. We select a transformer from stock that will fit your current needs while providing opportunities for growth. Our Quick Ship service can ship within 24-48 hours so that you can have the proper replacement delivered and installed right away.
Installation Support:  From years of providing emergency replacements, ELSCO has developed a "plug-and-play" installation protocol that enables our customers to correctly and safely install a new ELSCO transformer in a few hours. The protocol begins with the information provided with the order and continues with remote engineering support during installation. With proper planning and procedures, an ELSCO replacement transformer can usually be installed and powered up within 4 hours of delivery at the site.
Long-Lasting Quality: Our transformers are made to outlast those of our competitors. Armed with superior technology and durable designs, ELSCO transformers offer quality that will endure years of use. A new ELSCO medium voltage replacement transformer is more than a temporary solution to be replaced again after a few months — it's meant to act as a long-term solution you can rely on.
ELSCO has been working with transformers for over a century, and our solutions are designed to provide quick service, efficient performance, and higher return on your investment compared to alternatives.
Having on-demand access to a high-quality transformer that's easy to install and fit for your organization's voltage connections will help boost performance and power. New dry type and oil filled transformer replacements deliver energy savings for both indoor and outdoor applications and are suited for a wide variety of industrial and commercial applications.
Transformer Failure & Replacement Resources from ELSCO Transformers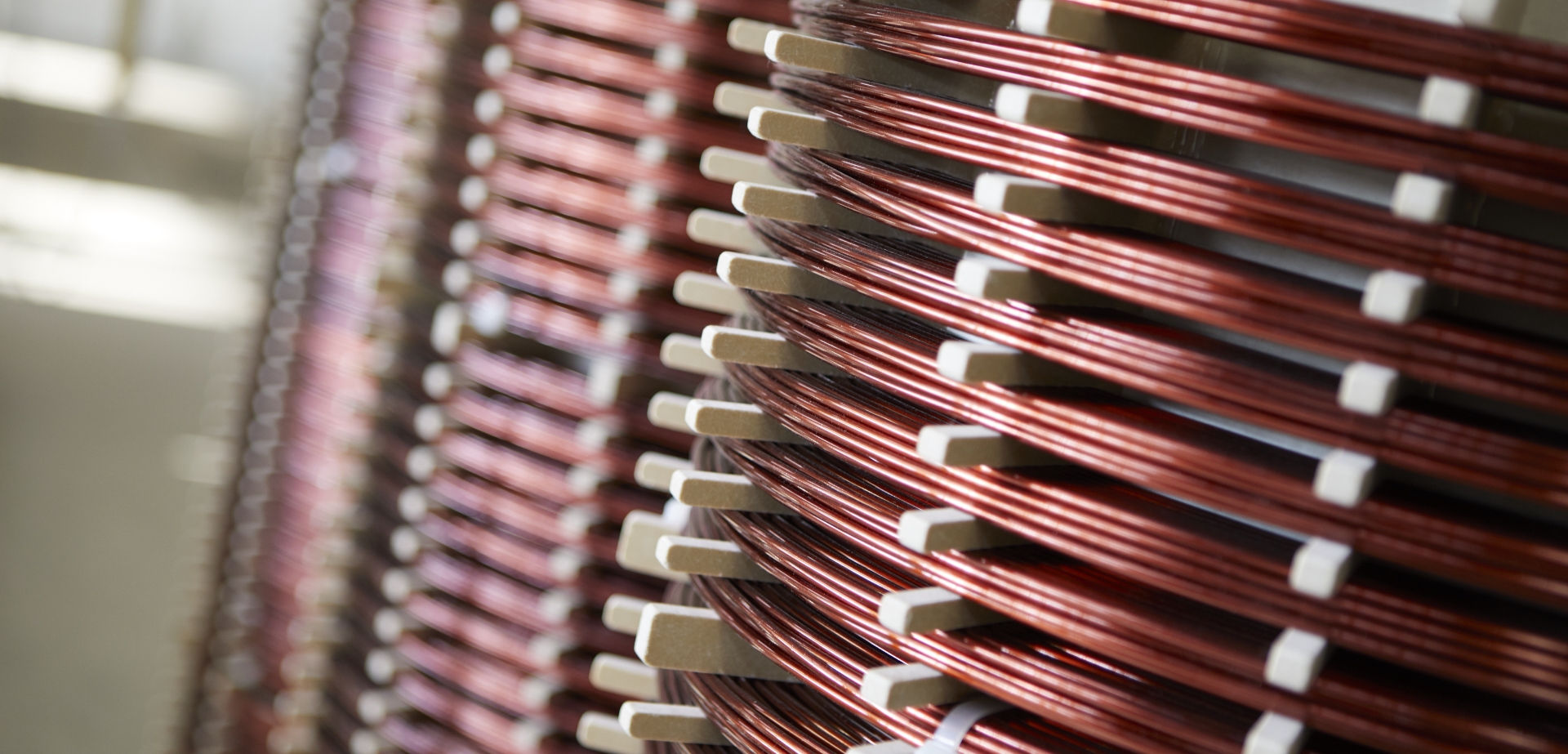 Contact ELSCO for Emergency Services
Transformer emergencies can come up when you least expect them. So let ELSCO fulfill your emergency replacement needs.
Contact Us for Emergency Transformer Replacements
If you have an emergency now, contact our Quick Response Team and order a Quick Ship medium voltage transformer today