If your facility uses oil-filled transformers to convert energy and they contain more than 1,320 gallons of oil, you may be subject to the Spill Prevention, Control and Countermeasure (SPCC) Rule. The primary goal of the SPCC Rule is to contain oil discharges and prevent these discharges from reaching navigable waters and adjoining shorelines. Specific rules apply to the amount of oil you store in transformers at your facility, so it's critical to understand the applicable parameters and the actions you need to take to ensure proper containment.
Oil-Filled Transformer Containment Requirements
If you store over 1,320 gallons of oil in 55-gallon or larger containers, you are subject to the SPCC Rule and need an SPCC plan. Padmount transformers fall under the oil-filled operational class according to the Environmental Protection Agency (EPA). Although most oil storage requires secondary containment for bulk storage containers, oil-filled operational equipment has different requirements, including the option of using either secondary containment or an Oil Spill Contingency Plan (OSCP).
As specified by the SPCC Rule, the methods in a facility's OSCP should follow accepted good engineering practices. Depending on the amount of oil inside the equipment, these methods could require certification from a properly licensed Professional Engineer. The rating and primary voltage typically dictate the amount of liquid a padmount transformer contains.
An OSCP outlines the defined inspection requirements, early detection methods, actions required after the discovery of a discharge, procedures for recovery and persons responsible for executing the plan.
Secondary containment options may include the following:
Oil containment pans and drip trays.
Containment pallets or decks.
Surrounding the equipment with barriers or berms.
Spill kits, including gravel and sorbent materials.
What Causes Leaks in Oil-Filled Transformers?
The best way to prevent problems with oil-filled transformers is by following daily, monthly and yearly preventive maintenance and inspection checklists. Leaks can result from faulty gaskets, failing radiators, tank corrosion, and many other factors affecting different parts of a transformer. While minor issues are often fixable, recurring problems usually require an entire unit replacement.
Having a professional perform your monthly and yearly maintenance and inspections per your OSCP requirements helps prevent malfunctions and identify minor problems before they worsen. These professionals can also help you develop a daily inspection checklist based on your specific transformer type and application while recommending the most suitable secondary containment or OSCP options.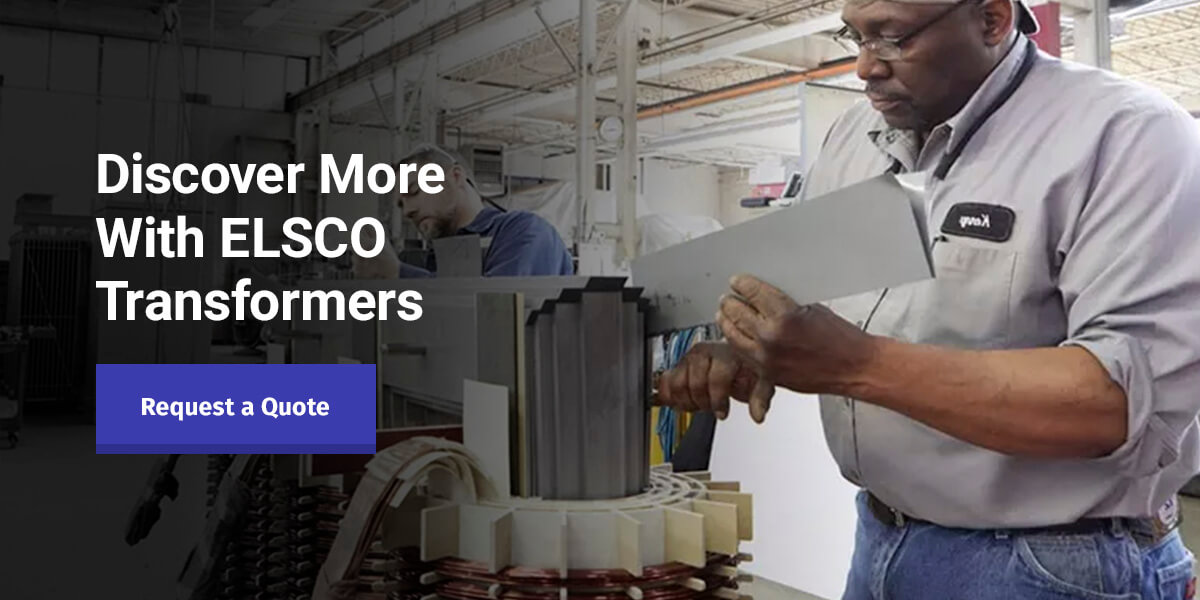 Discover More With ELSCO Transformers
If you're wondering whether your leaky transformer is repairable or requires a complete replacement, the professionals at ELSCO Transformers can assist you. Besides providing you with expert maintenance advice, we offer a comprehensive range of services for oil-filled transformers, including repairs and rewinds, custom builds and emergency replacements.
Complete our online quote form to request a price or call us at 800-232-9002 for additional technical information.