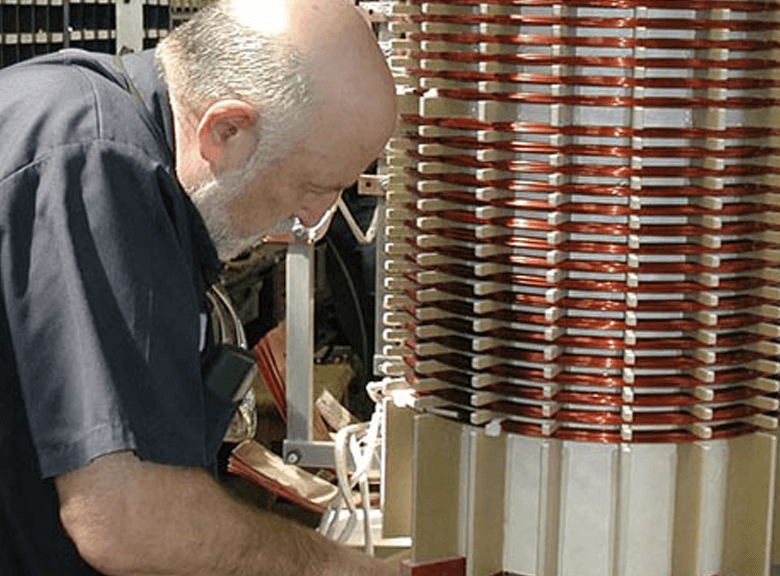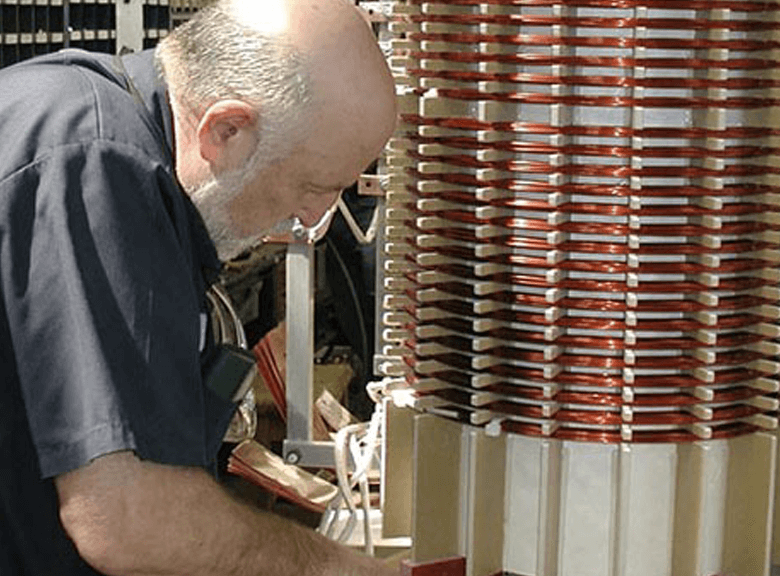 Here at ELSCO Transformers, we aren't afraid of being a little different. We know there are a lot of other options out there for your transformer purchase and repair needs, so we strive for a unique excellence. We want every customer of ours to experience the ELSCO difference during every step of working with us.
One of the most unique aspects of working with us is getting to experience our installation process. So many of our customers have expressed their shock and gratitude towards the ease of this phase. Our precision measurements and attention to detail make installing your transformer onsite a piece of cake. However, we're also proud of our unique build process, but that's something we don't get to share with our customers as much. Today, we'd like to highlight some of the aspects of our build process that set us apart from others in our industry. The care and effort we put into our builds is what makes them a quality investment. After all, the difference between our transformers and others is that our builds will last for decades, as opposed to just a couple years. This difference will save you money on transformers in the long run. The high standards we have for our build are why we think you should choose ELSCO Transformers, every time. Here are a few specific examples of those standards:
We Start with the Right Questions
Don't mind us if it seems like we're grilling you when we first begin working with you–we just believe that asking informed questions now will help you avoid unnecessary grief later. Our introductory research covers everything from transformer type to the measurements of the space you'll be putting your transformer in. Not sure what type of transformer is best for your needs? We'll ask the right questions to guide you to the right answer. After all, we're the experts, and working with us means getting our expertise on your side. We ask questions to facilitate the partnership between you and the people who will be building and installing your transformer. Communication flows openly so that you get the end result that you need.
After we've determined exactly what type of transformer you need, we'll ask questions about the space it's going to occupy. In addition to other details, we obtain exact measurements that we can build to. This is what lets us achieve our famous "like a glove" fit. When installation day comes, you'll be amazed at how your custom-build transformer fits perfectly into the space it was designed for.
We Take Pride in the Who and the Where
Do you know where your transformer was made?
Customers of ELSCO have an easy answer to that question: we make our transformers in our warehouse in Cincinnati, OH. We're proud of our humble operation, and to this day we've been able to thrive while resisting automated manufacturing. We believe that automation leads to negligence, and we stay committed and attentive to every transformer build that we work on. When someone is hand-winding your transformer, they will notice any issues with the wiring that might cause problems down the line. At ELSCO, these potential problems get stopped before they become issues, purely because we have eyes on them.
We Choose Industry-Leading Material
It's no secret that copper is a better conductor than aluminum, yet not every transformer is wound with copper. At ELSCO, each of our transformers is built with copper winding for both low and high voltages. This premium material is going to perform better, for longer, which saves you money and grief. This is such a priority for us that we don't even consider compromising our materials. Copper is the best known conductor, the most durable transformer material, and the best material for short circuit strength.
ELSCO is also proud to use DuPont Nomex Insulation for our transformer coils. The decision to use Nomex comes from years of being in the transformer industry and observing firsthand that no other material can compare in terms of quality. Nomex is the highest temperature class at 200 degrees Celsius. Again, we use this material because we refuse to compromise on quality, even if it means our prices aren't competitive. We are so confident in the quality of our materials and build process, and we know our transformers will last and prevent you from having to spend money on a repair or replacement for decades to come.
We Build with Your Needs In Mind
All those questions we asked? They're not for nothing. When we hand-build a customer transformer for you, you can rest assured that it's being build for your operation's exact needs. Measurements, operational requirements, and appropriate casings are all considered when your transformer is coming into being.
We've also refined our build process to produce units that perform at maximum efficiency while being mindful of total cost. The components of our transformers are all cut precisely to make the most compact units possible. By keeping the size of the unit in mind, we are able to offer the lower possible price for the unit. This is just one of the many ways our build process has been fine-tuned to create a top-tier product that keeps the needs of our customers in mind. We've also integrated welding into the later stages of our build process, which is another way we ensure durability. The copper leads on the transformer are welded on to the bus bars for maximum stability and conductance. You won't always find this in transformer manufacturing, and we're proud to say that welded leads come standard on all of our builds.
We Test for Excellence
Our units go through a rigorous testing process before they installed. This is to minimize the chance of a malfunction when the transformer is in service to you. The testing process has high standards, and we absolutely will not install a transformer if it does not meet these standards. However, we have refined our testing process to fit within our standards for turn-around time. This is yet another way that having ELSCO's expertise on your side means that you will end up with the highest performing transformer, easily and conveniently.
Our testing happens in a few phases, to ensure that potential issues are caught along the way. Our testing happens after both the high and low voltages are wound, after the core is stacked, after the unit is fully assembled, and then again after the unit is varnished. This final test will give us the unit's power factor rating. For perspective, most transformers test at about a 1% power factor rating, and this is the highest level that is allowed by the government. At ELSCO, our transformers end up testing at about 0.3%
Contact ELSCO Transformers
We hope you've enjoyed reading a little insight into our build process. If you're interesting in how our techniques and expertise can guide your transformer buying experience, we'd be happy to talk with you. Feel free to reach out to us, we're looking forward to being your source for reliable transformers.