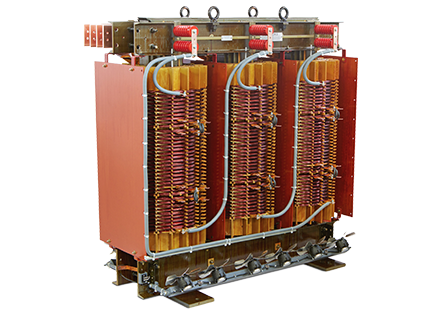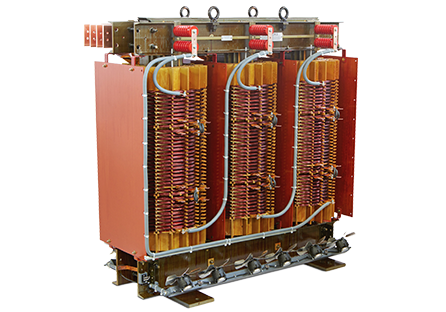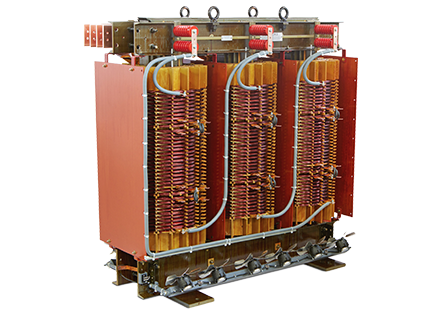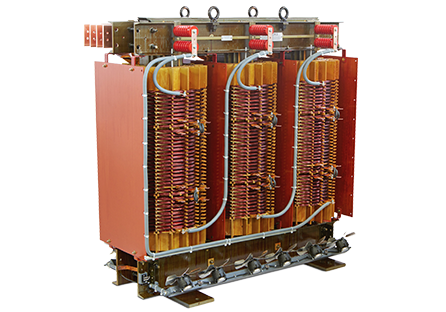 750 kVA 13200 Delta to 208Y/120 Dry Type Transformer
Specifications:
Primary Voltage:
13200 Delta
Secondary Voltage:
208Y/120
Description:
ELSCO Transformers stocks 750 kVA 13200 Delta to 208Y/120 dry type transformers. We are able to ship our transformers in 24 to 48 hours.
Request A Quote

Get Started with ELSCO Transformers Today
Discover how our range of medium-voltage Dry Type transformers can help your business save time and money in a change-out, upgrade or emergency replacement.

Don't Just Take Our Word For It - Listen to Our Customers
"Thank you, ELSCO, for your attention to detail. I really appreciate your prompt assistance and team work that your company extended to me during our emergency transformer replacement. You guys did an awesome job! The procurement, design, engineering and delivery were SPOT ON ! The new transformer fit into the old case perfectly. I am pleased and my facility thanks you too. I have been doing this kind of work a long time and this is the smoothest one yet. I will definitely recommend your company to anyone, and you will be my first call for any transformer."
Read More +
- Mark, Medical Center Administrator
"Just wanted to pass along that we energized the new core & coil assembly this past Saturday with no problems. Everything went well, the unit fit nicely, the secondary bus connections were right on and the primary cables worked great. The customer was impressed with your timely response, the fact that you had a unit in stock, and with the overall appearance of the unit itself. It was great working with the two of you and a pleasure dealing with people that still care about their work and assure the customer gets the best product. I will not hesitate to use or recommend ELSCO in the future!
Thanks, and keep up the great service!"
Read More +
- Mike
"I just wanted to let you know how much I appreciate all the work you and your crew did getting the transformer core and coil ready for our application. Everything bolted up perfect and the unit is operating perfectly. When the opportunity presents itself in the future for a transformer replacement you will be the first call.
Thanks again."
Read More +
- Pete
"We had the transformer installed and up and running on Saturday by 11:45 AM in the morning, started at 6:00 AM. Everything went exceptionally well with the installation, the dimensions we shared back and forth worked very well, everything fit like a glove. I Really appreciate all the support and communication with your guys, I couldn't believe we had the transformer sitting here and ready to install 3 days after our first discussion. This is ironic as I was still getting emails days later from vendors telling us there was nothing available nation-wide. Thanks for the help."
Read More +
- Dennis
"As promised, the transformer installation was seamless! The unit fit nicely into the existing enclosure and the bus connections were perfect. I thank you for your professionalism, attention to detail and excellent customer service – it was a pleasure working with Elsco."
- Dan
"Electric Service Company (ELSCO) has worked very nicely in the past with us in the area of repairs, replacements, and modifications for transformers and quick-ship. If you come across an opportunity where the client has a need for a fast delivery on a dry-type transformer (and I don't just mean the typical stuff…..say no to nothing…these guys can get it done), a need for a fast oil-filled transformer (same comment as above), a client that has a burned out transformer, or a client that has a custom application (voltage, footprint, etc) and ALSO needs it fast, then they can re-wind it and they can re-furbish it. Especially useful…they can ship a core and coil and do all the bus-work at the factory to replace transformers that are part of substation line-ups. If you ever tried to sell a replacement transformer to fit in an existing space between the HV switch and LV switch you know how tough that can be. Simply call these guys to replace the core.
We have used ELSCO all across the country. Solid product, very responsive."
Read More +
- Bill